Wood Pallet recycling projects are a great way to save money and create unique home decor. I really enjoy modifying furniture and creating one-of-a-kind pieces. Today's project started with a broken mirror harp off of an antique dresser. It would be a challenge to re-purpose this, but I had an idea. Anytime I come across a broken piece, it's like, GAME ON!
This post contains a few affiliate links to help you find the products I use. You are not charged extra to use any of the links, but any income I make will be used for more fun projects! To see my full disclaimer, click here.
Pallet Recycling Furniture Project
This project started as a FREEBIE! Yep, a sweet local lady gave me a dresser, but the harp that held a mirror at one time was broken off from the base. I could have just removed it, but sometimes you gotta save it. The plan was to modify the harp by building a frame to stabilize it.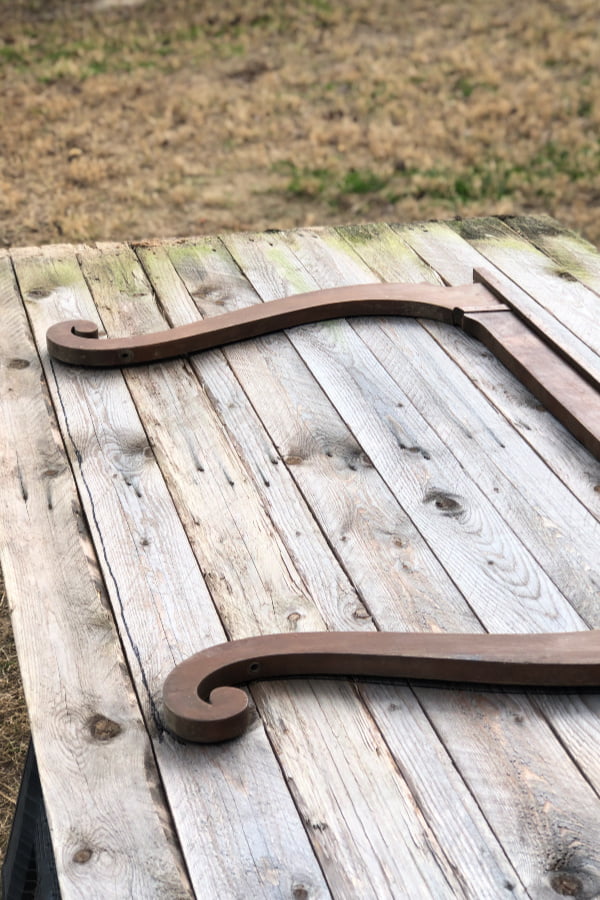 Outlining The Frame On The Pallet Wood
The first thing was to gather some old pallet wood. I have a stash that I had been collecting over the years. I'm a hoarder of good junk! *wink *wink I assembled the broken harp pieces on top of the pallet wood; I carefully traced around the outside of the harp with a sharpie pen. This was the backing of the harp and how it was to hold it all together. Well, that was the plan. See where I am going with this?
Cutting Out The Frame
I used a Jig Saw to cut around the tracing of the harp.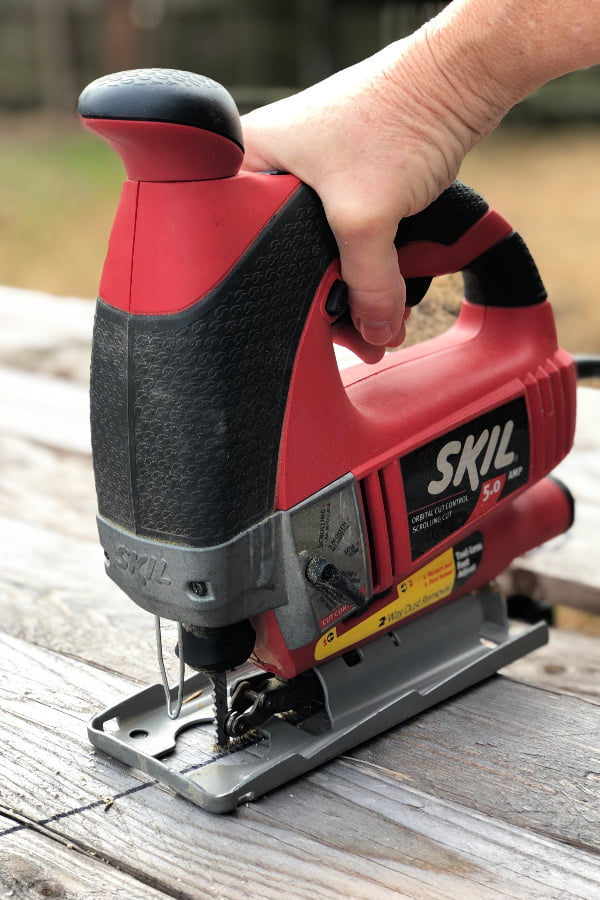 Sanding The Pallet Wood
With 180 grit sandpaper and my orbital sander, I smoothed the rough wood and finished with 220 grit paper for a smooth finish.
This was the tricky part. To create the background for the mirror harp, I laid the broken harp on a flat surface facing downward and then laid the pallet wood over the harp and secured the pallet wood to the harp with my nail gun and staples to create one solid piece.
Pallet Recycling Wall Display
Hang a cute wreath, picture or even a stylish mirror on it for a unique look that is sure to be a conversation piece.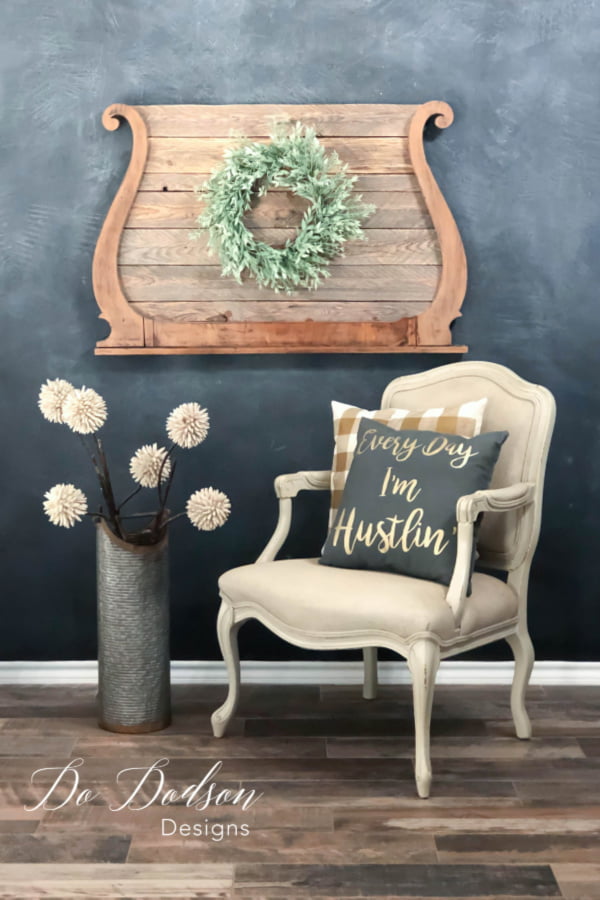 Would you consider a pallet recycling project? Would you like to see another project I did use pallet wood? It's a coffee bar now! CLICK HERE to see the antique washstand makeover. Thanks for joining me for today's project.
Until the next project… xo, Do