Painting Fabric on a Chair is Easier Than You Think!
Painting fabric on a chair is easier than you think! So many times I have passed up a great buy or even a freebie because I just didn't want to tackle the upholstery. Let's face it, it's a lot of work and can be rather pricey. Then after all the work and money you put into the chair, it's hard to sell it and make a profit. TESTIFY!
So, I thought I would show you a more cost-effective way to repurpose those regal beauties that everyone passes up. Let's get started!
This post contains a few affiliate links to help you find the products I use. You are not charged extra to use any of the links, but any income I make will be used for more fun projects! To see my full disclaimer, click here.
Everything is DO-able! Painting Fabric on a Chair is Easier Than You Think!
Click To Tweet
Painting Fabric On a Chair 101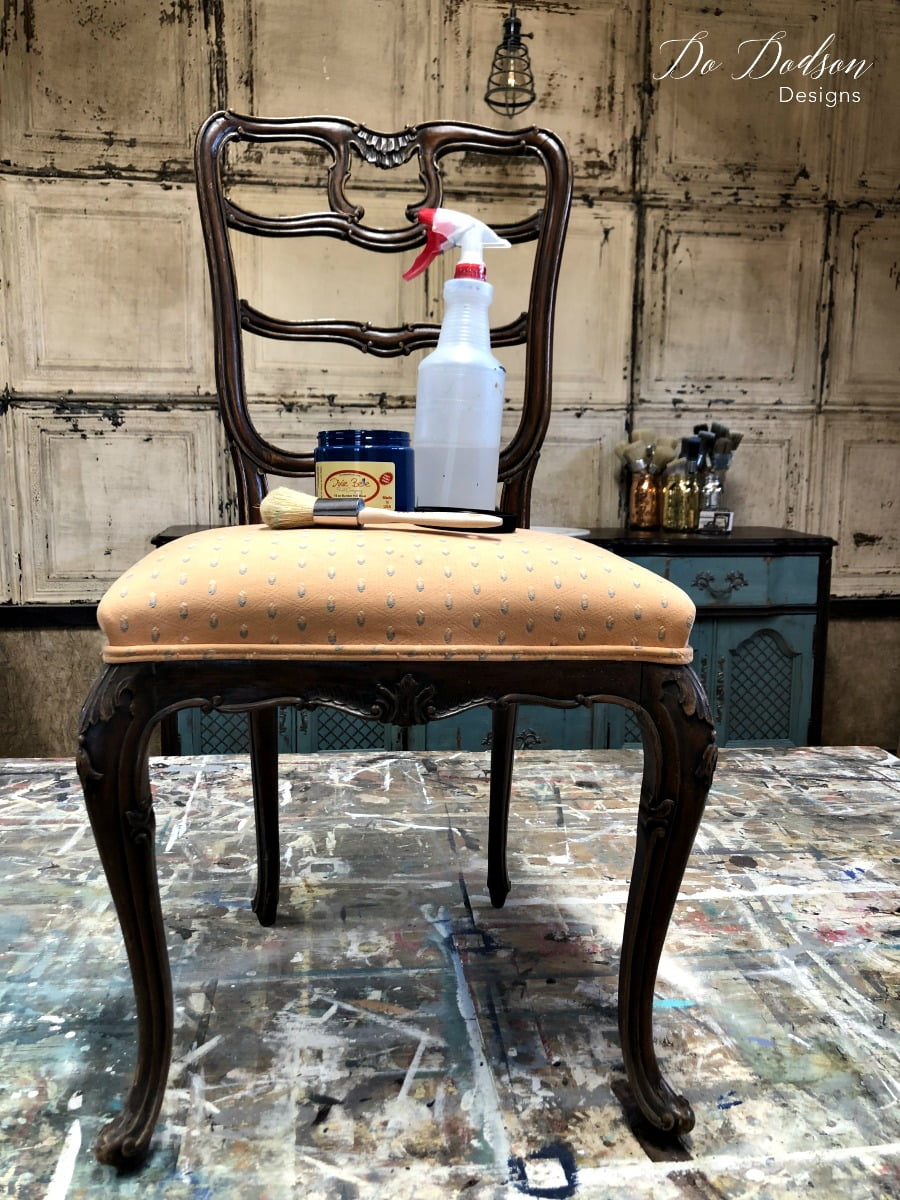 This chair was a perfect subject for painting. It was clean and still in really good shape for its age. No structural damage and no visible stains on the fabric.
Choosing the Right Color for Painting Fabric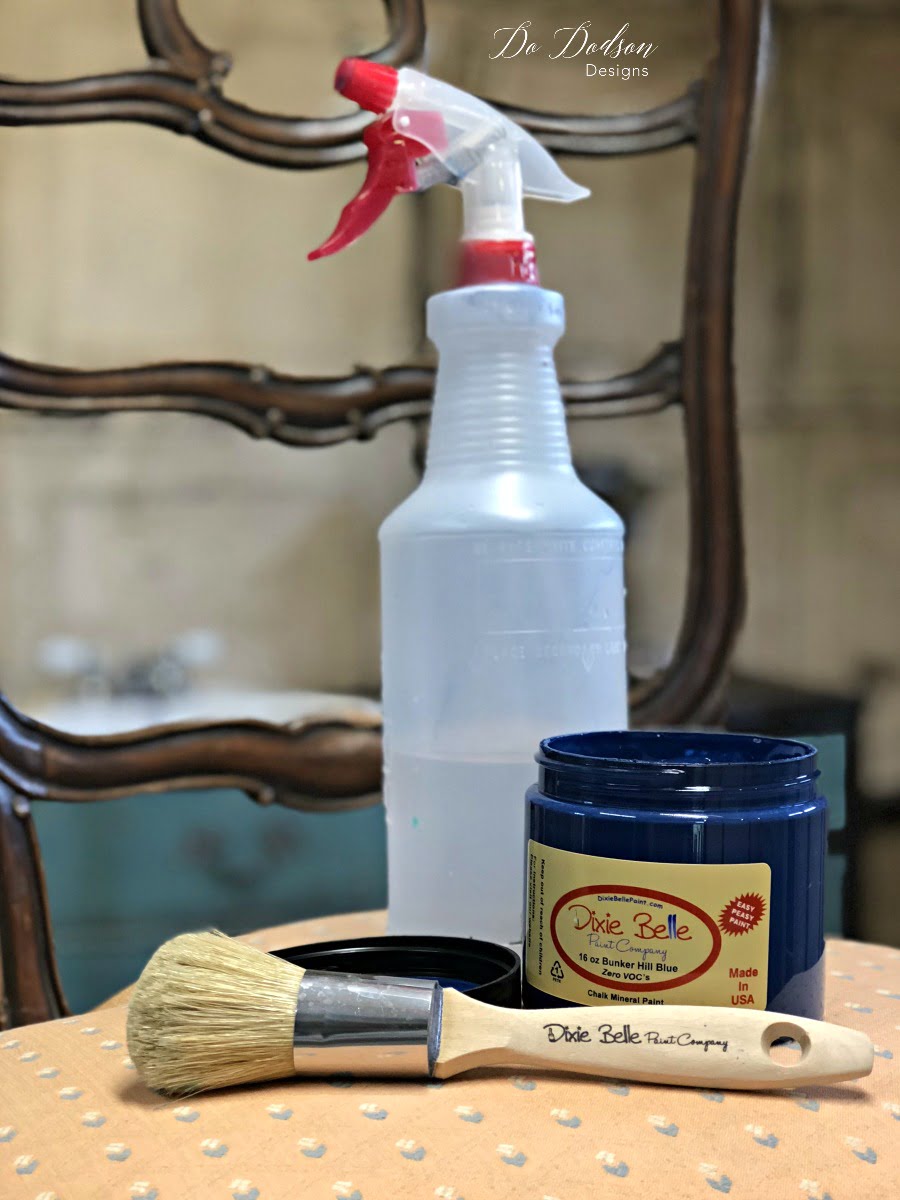 The colors that I chose for my chair were on the darker side. Because the fabric was a light peachy color, I chose to go darker than the fabric. In my past experiences with painting fabric, it's always better to go darker to prevent bleed-through of colors. Example: I would never use white paint over a darker colored fabric. Trying to paint white over this could possibly result in some of the colors to bleed through.


Dixie Belle Paint is highly pigmented so it's perfect for fabric. It's almost like a dye. This mineral-based paint covers like a dream. Below are the products that I used for this project.
Preparing the Fabric for Paint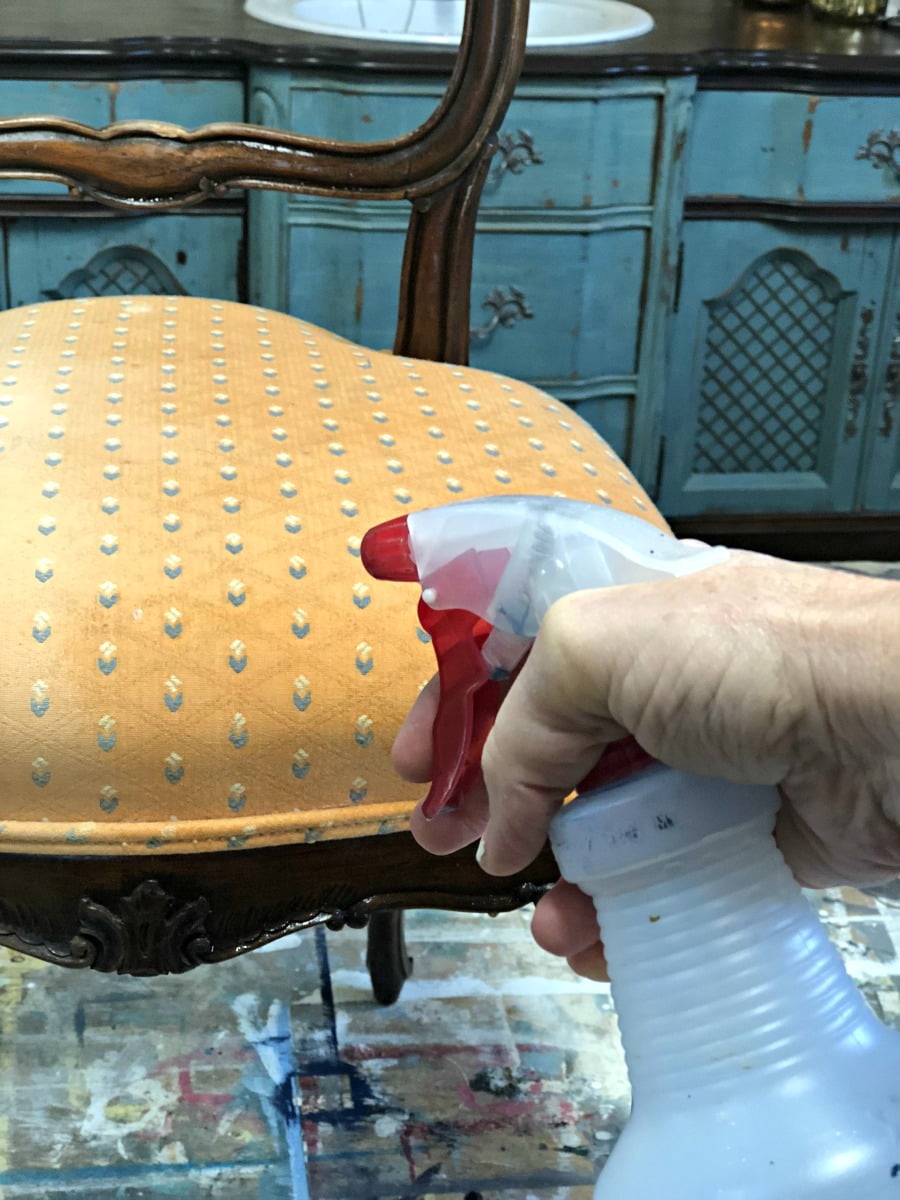 I started my project by misting the fabric with water. This is an important step that you don't want to miss. This allows the fibers of the fabric to open and accept the paint. This step is very important. Painting the fabric dry will use more paint and cause the fabric to be stiff. Less is more.
Applying Mineral Paint to Fabric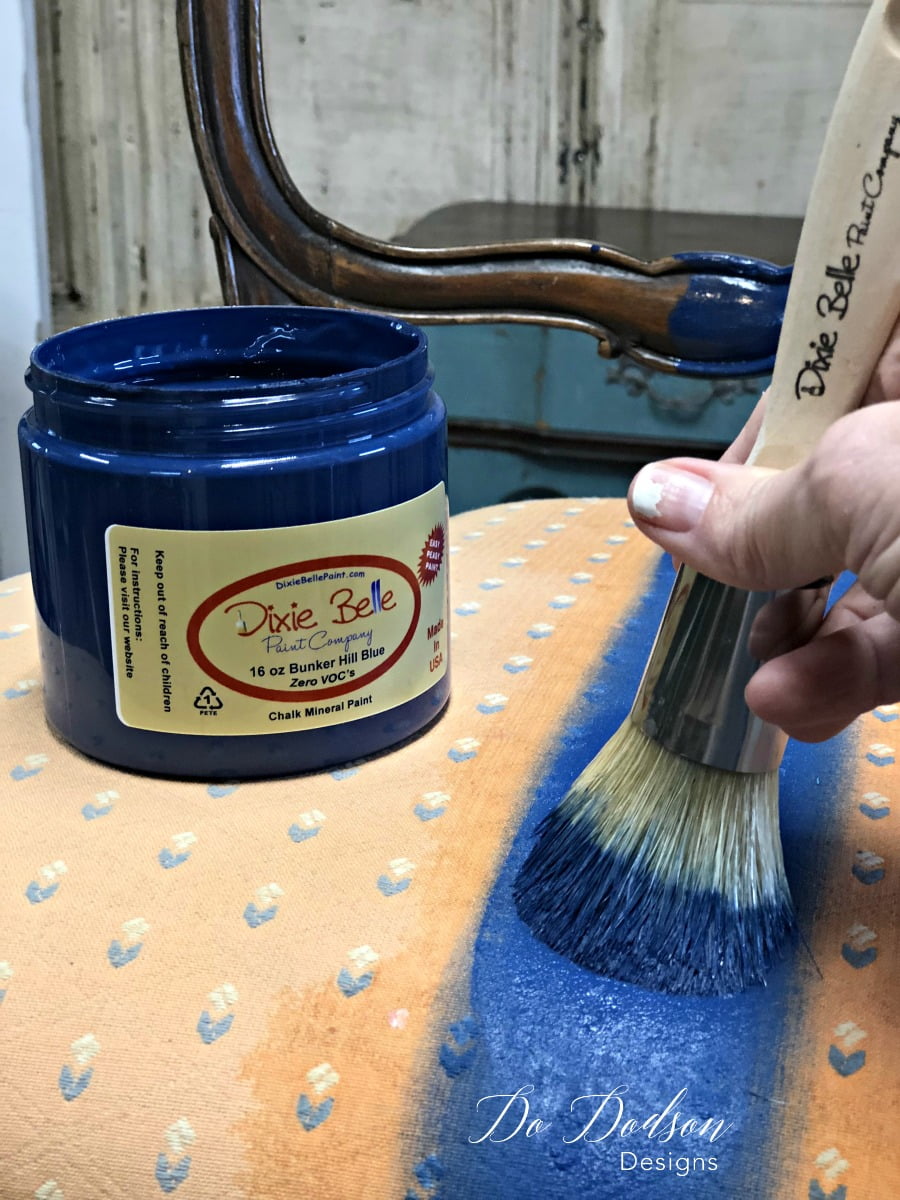 As you can see how well the paint covers. Check out a LIVE VIDEO Tutorial below for all the deets!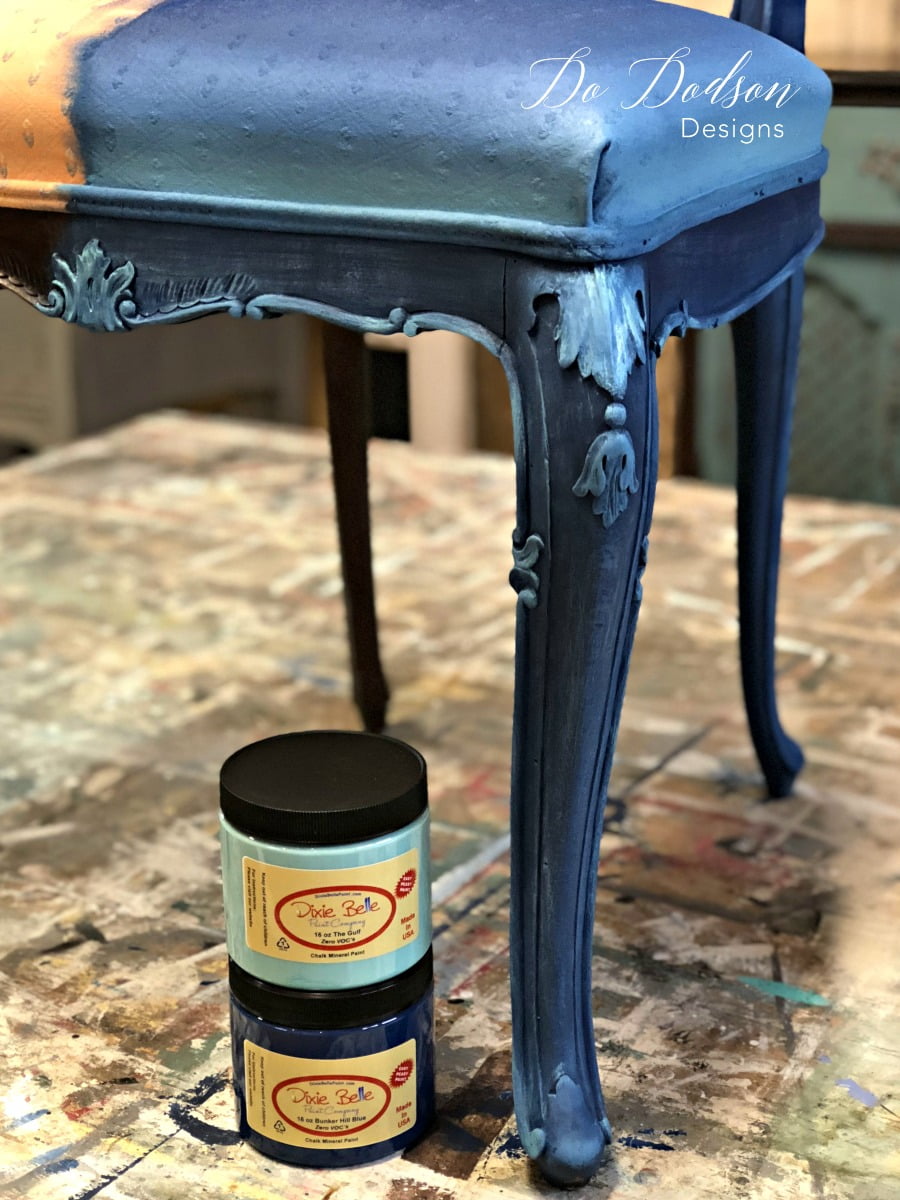 After painting the chair and allowing it to dry overnight, I used a sanding sponge from Dixie Belle Paint to soft up the fabric. Wow! It felt like suede.
Adding Gilding Wax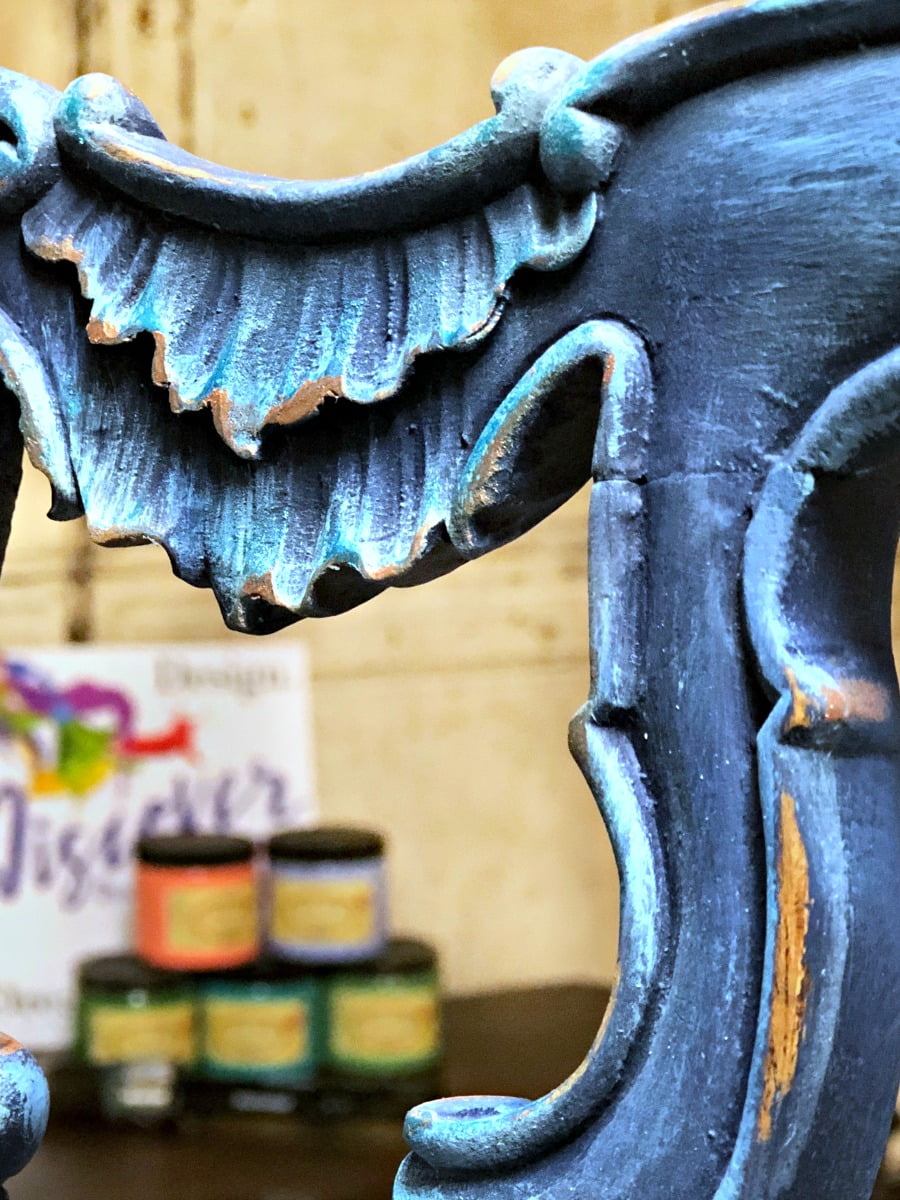 Gilding Wax was applied to the highlighted areas and finished with Easy Peasy Spray Wax.
Baby's Got Her Bluejeans on!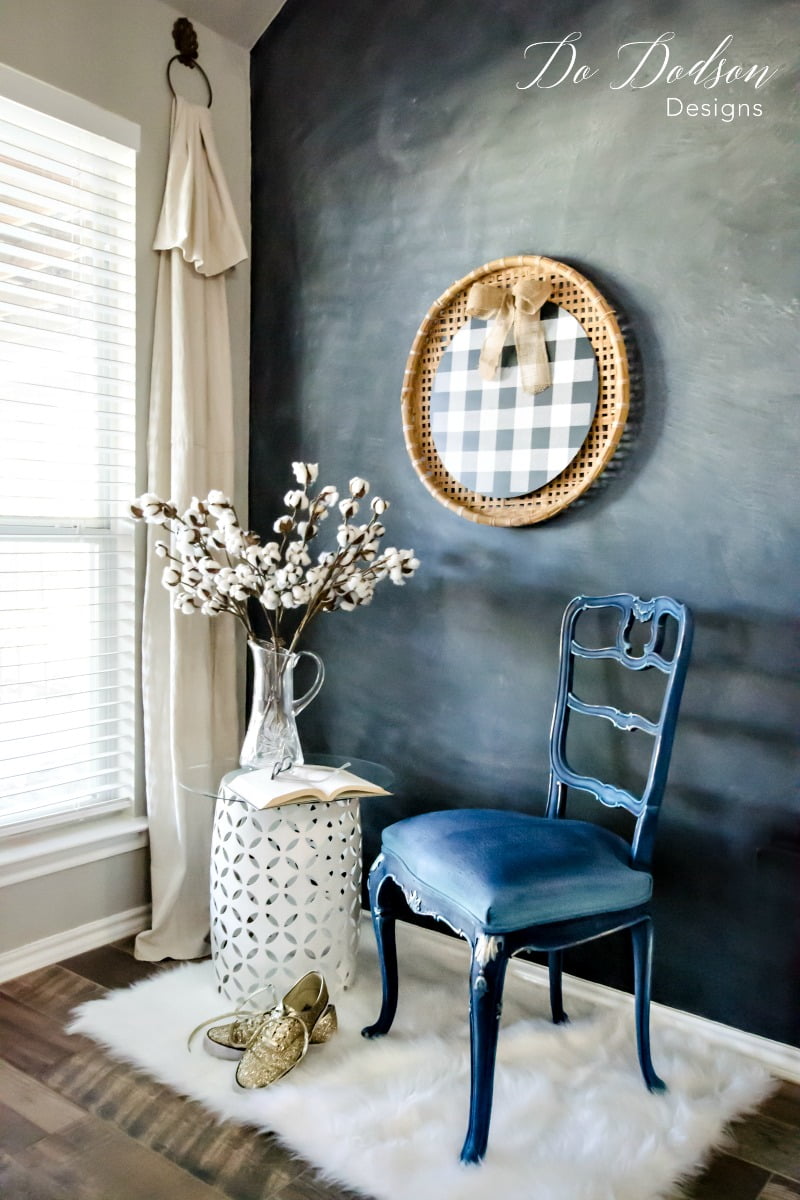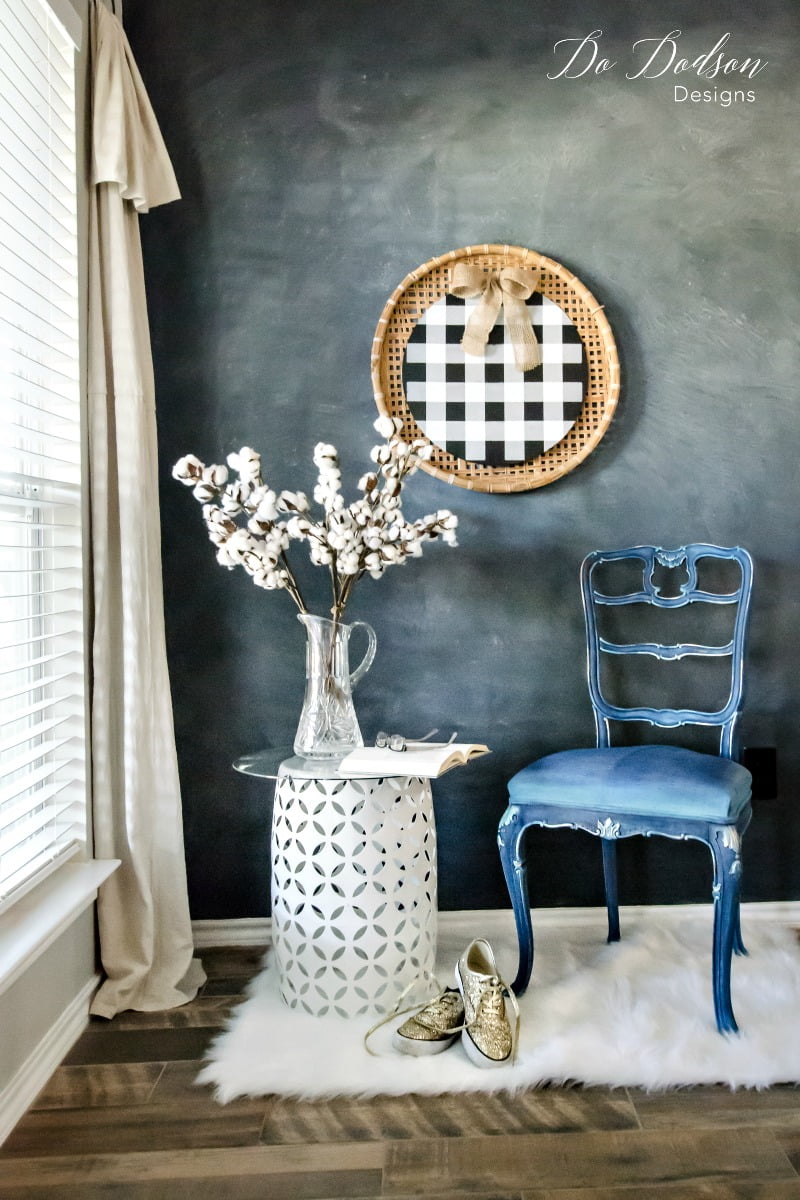 This was a fun project and what could be better than a comfy jean chair. A SOFA! CLICK HERE to see how I painted it! So, what do you think? Would you try painting the fabric on your chair or sofa? I would love some feedback on this project. Let's chat about it in the comment section below.
Until the next project…