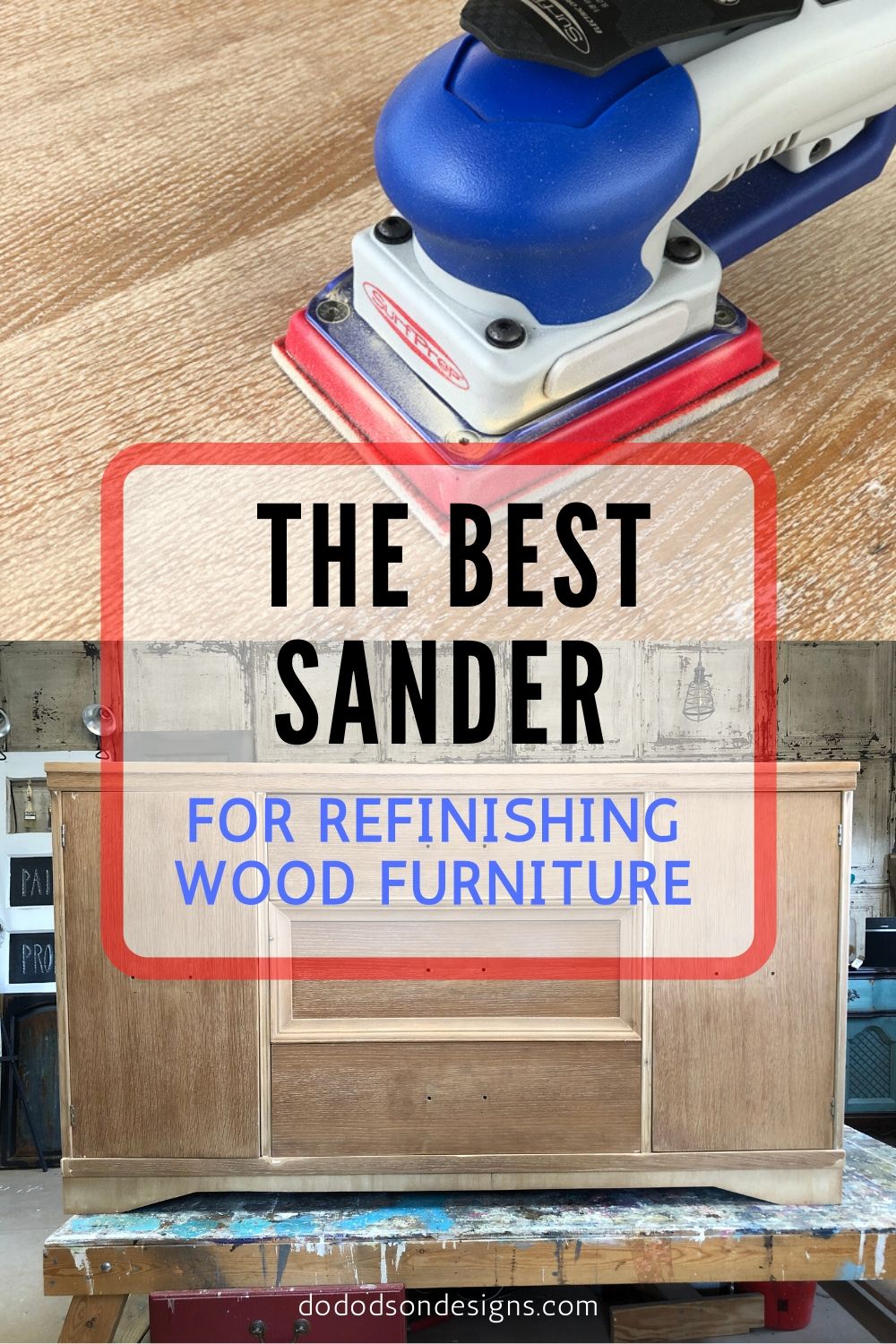 When SurfPrep Sanding reached out to me to try their 3×4 Electric Ray Sander, I squealed a bit inside. I'd heard a lot of buzz about the SurfPrep Sander, and I couldn't wait to get my hands on one. I'm probably the worst about purchasing new tools. Let's say I work with crappy tools because… well, I work with crappy furniture. True story. I never give up on a piece of furniture or my tools for that fact. But this was the one tool I have needed so badly, and I'm so happy to share with you my very first experience working with this sanding system.
This post contains a few affiliate links to help you find the products I use. You're not charged extra to use any of the links, but any income I make will be used for more fun projects! To see my full disclaimer, click here!
SurfPrep Sanding System
My package arrived! And oh my goodness, it had my name all over it! It's like Christmas in July!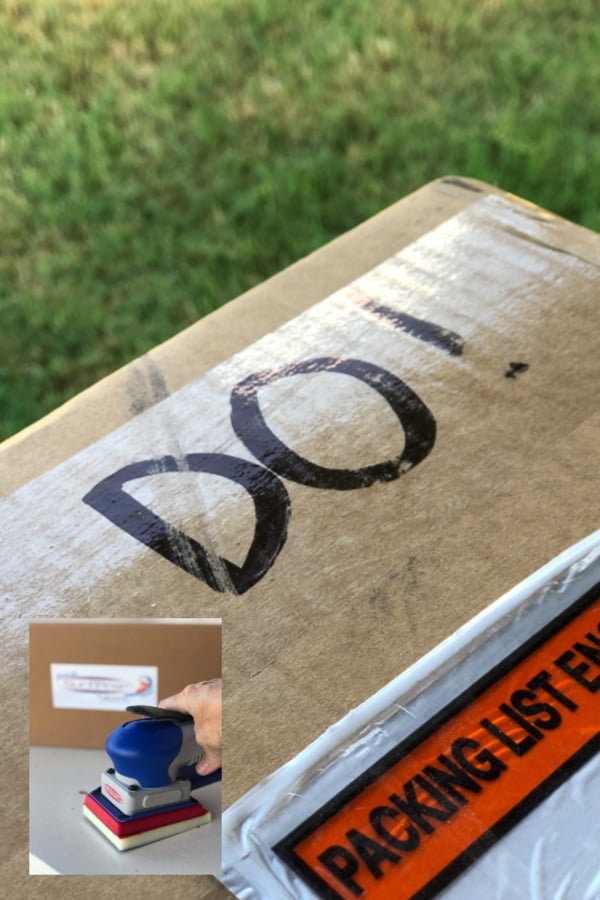 3X4 Electric Ray Sander
Right away, I noticed how lightweight this sander was compared to my old orbital sander. It fit easily into my girly hands. Or shall I say my Grandma's hands? Sanding furniture is hard work, and I was looking forward to giving this sander a real workout, and I was hoping for the best.
Before sanding a previously painted piece of wood furniture, you will need to strip away any existing paint. Stripping is my least favorite of any furniture makeover, but I was excited to see if the wood underneath all that paint was salvageable.
Less Vibration Than Most Sanders
After stripping away the paint with a chemical stripper, I was pleasantly surprised. But like a lot of furniture from this era, it had a wood veneer. If you have ever tried to sand wood veneer, you know how tricky it can be. The vibration alone from most sanders can cause the glue to break loose from the wood and possibly damaging the surface. Then you gotta a hot mess on your hands of having to remove that veneer. Because of that, I usually resort to repairing the veneer and just repainting. But how amazing is it when you can refinish and restore the wood veneer!
After a few passes with the 3X4 Electric Ray Sander, I was sold! Not only did it remove the leftover paint but also the superficial stains. The square design is also good to get into those difficult corners where I would usually need additional tools. Bonus! The veneer was beautiful and undamaged from the gentle sanding.
One tool, one project! Where have you been, my sexy sanding machine?! Let me say… you don't know what you don't know. You gotta try new things, and I'm the worst about making do with the tools I have. Being able to hook the sander to my shop vac was also a huge bonus! No more sanding outdoors in 100-degree temperatures.
#makingsandingsexy
So, what do I think about the SurfPrep Sanding System? Impressive! This was a huge project, and I worked this sander HARD. I don't baby my tools, and they work as hard as I do. It passed my test! And look at all that preserved wood veneer. If you ever had to remove damaged veneer, you know exactly what I'm talking about. It looks great, right? That's what I'm talking about. Do you want to learn more about this Sanding System? CLICK HERE to get all the deets. Happy sanding!
Until the next project… xo, Do