On December 15th, 2018, I decided that my hubby and I should NOT share an office space. My studio is about 750 square feet, including the room above it that wasn't being used to its full potential. I never thought about moving my office above my studio until my better half brought it up. It makes total sense, and he had a great idea. So I ran with my conversion plan.
New Office Studio Workspace Conversion
I had 2 weeks to get this done before the New Year began, and I was on a mission to make it happen. So, now that it's done, I'd love to give you a tour. I'm so proud of my new office studio workspace, and a lot of the things that I used to decorate with have a significant meaning to me. I'm a bit of a sentimentalist, and I this "problem" of hanging on to almost save almost everything related to a good memory. I call my design for this new office space, Modern Eclectic Farmhouse.
This post contains a few affiliate links to help you find the products I use. You are not charged extra to use any of the links, but any income I make will be used for more fun projects! To see my full disclaimer, click here.
Before It Was My Office
As I said before, this space has been empty for a year, and I have been using it for storage. It's a great space, but storage wasn't the greatest idea being upstairs. Carrying things up and down is a bit on the dangerous side.
When we built the studio, I decided that I wanted ship-lap walls, but we came up with another plan after pricing the materials. That stuff is crazy expensive! Instead, we used wood fence pickets. I sanded every board before nailing them to the wall. We were careful in spacing and staggering each board to give it a realistic look. I love the gaps in the wood. It was a lot of work, but it saved us a ton of money. We spent about $300 on 2 walls, trim, and the stairway walls.
The flooring is painted particleboard. I had plans for carpet, but the painted floors will work for now. It's a work in progress for now.
Adding A Decorative Feature Above The Window
I found this cool decorative wooden piece off of an old buffet table. It had great details, so I saved it. And wouldn't you know… it fit perfectly above my window. I guess it was meant to be.
For the trim, I used a primer before painting. B-I-N Zinsser Primer is the best for blocking wood tannins.
I painted the trim and the walls with Sherwin Williams Paint in a cream color and then made a whitewash for the walls using 1/2 paint and 1/2 water. I rolled it on and used a paintbrush to cut it in the corners.
Take A Tour Of My New Office Studio
Welcome to my new office! Can anyone ever have too much mercury glass and tufts? I think NOT! A mercury glass table lamp is timeless and adds class to any space.
My office desk chair I purchased from Wayfair. Look at those tufts! It's super comfy and heavy-duty.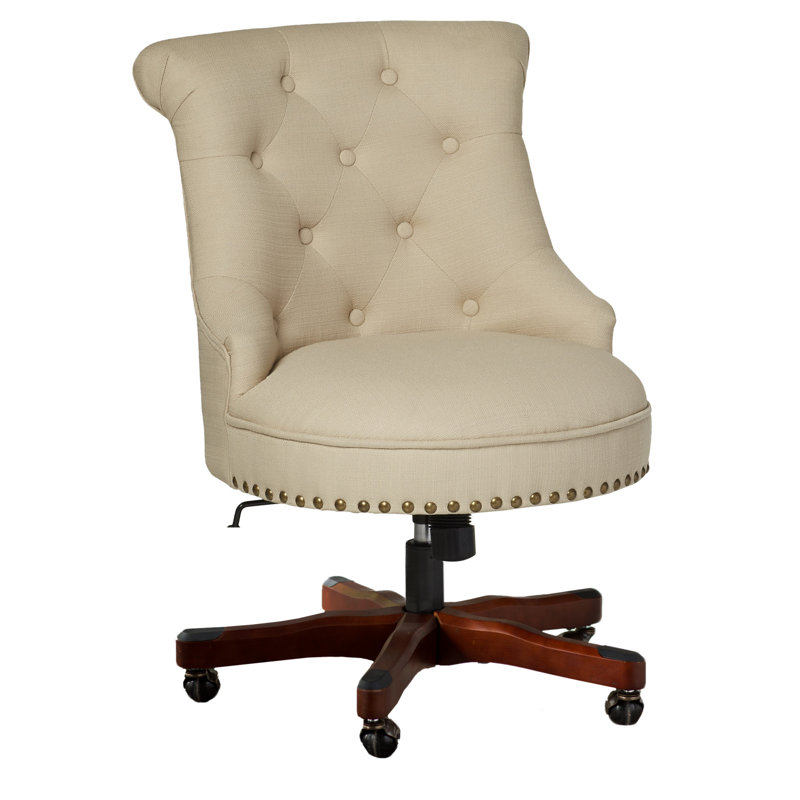 The shelving was made from wooden boxes that I had found. Simple and a bit rustic.
And that RUG! I still swoon every time I walk in my office. It's colorful and brings some much needed color to my office space.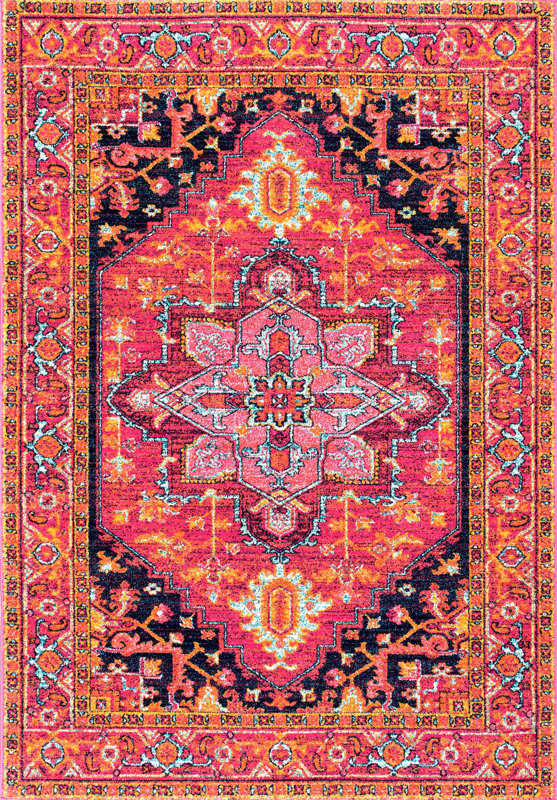 I use lined baskets to store my favorite magazines and tucking them under chairs. It helps to save space and keeps the clutter down. They come in handy when you need to do a quick clean-up in a hurry. I love the lining too.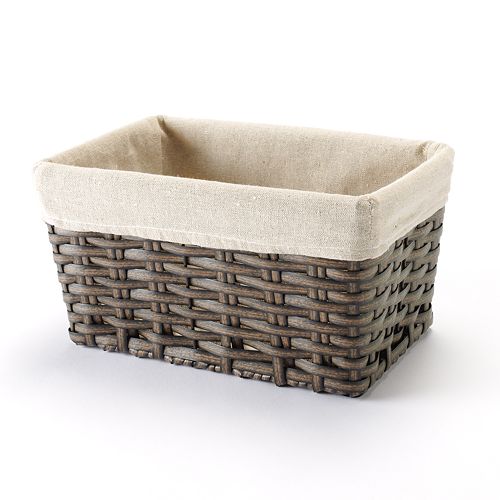 And I added some fun decorative throw pillows made from Mongolian Fur. Just the right amount of softness, and who knows when I might need to take a nap on my sofa.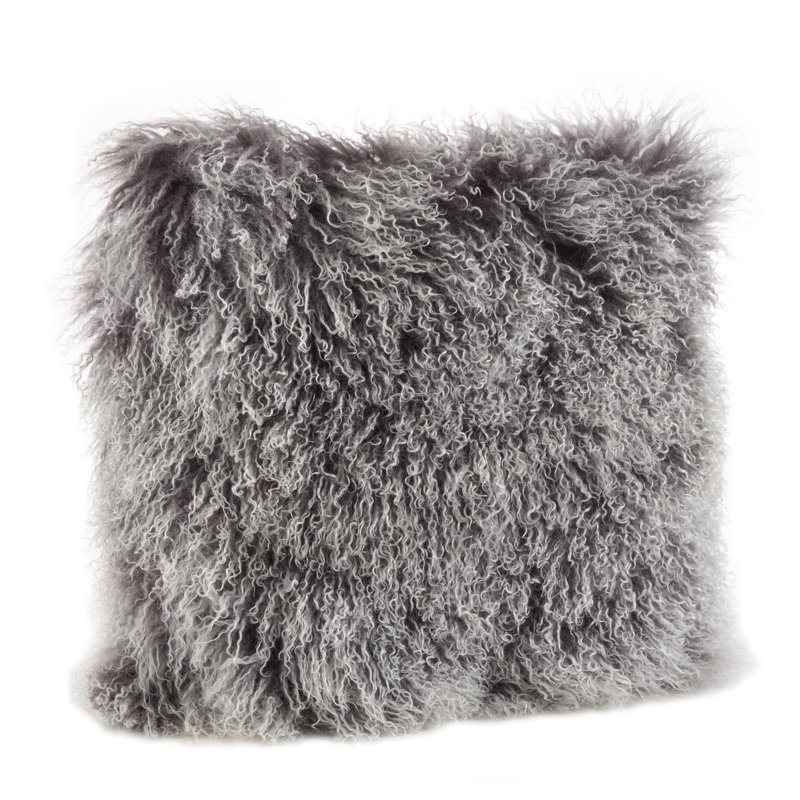 The Gallery Wall Leading To My Studio Office
The stairs that lead to my office studio have a gallery wall of some of my favorite things. Chalkboards, vintage plates, decorative iron pieces, measuring sticks, wood frames, and even some old hardware from a door that belonged to my Grandmother. It's a hodgepodge of happiness to me.
The shiplap walls still need to be whitewashed, new carpet is on my list of major purchases, but it will get done. I'm pretty happy with the progress so far.
I painted the stair risers and numbered them from 01-14. I've always wanted to do this but never had a stairway in my home. Another thing that makes me happy about my office studio.
And I am in L-O-V-E with the handrail that my hubby made from copper pipe. A modern industrial touch. The office conversion has it all!
Modern – Eclectic – Farmhouse – Office Studio Conversion
It's definitely a work in progress as I have so much more to do to complete the look I want. But do we ever really finish decorating?
Thanks for joining me and allowing me to share my new office studio conversion. Your office space is such an important area, and I believe it should be not only functional but comfortable and stylish.
Until the next project… xo, Do