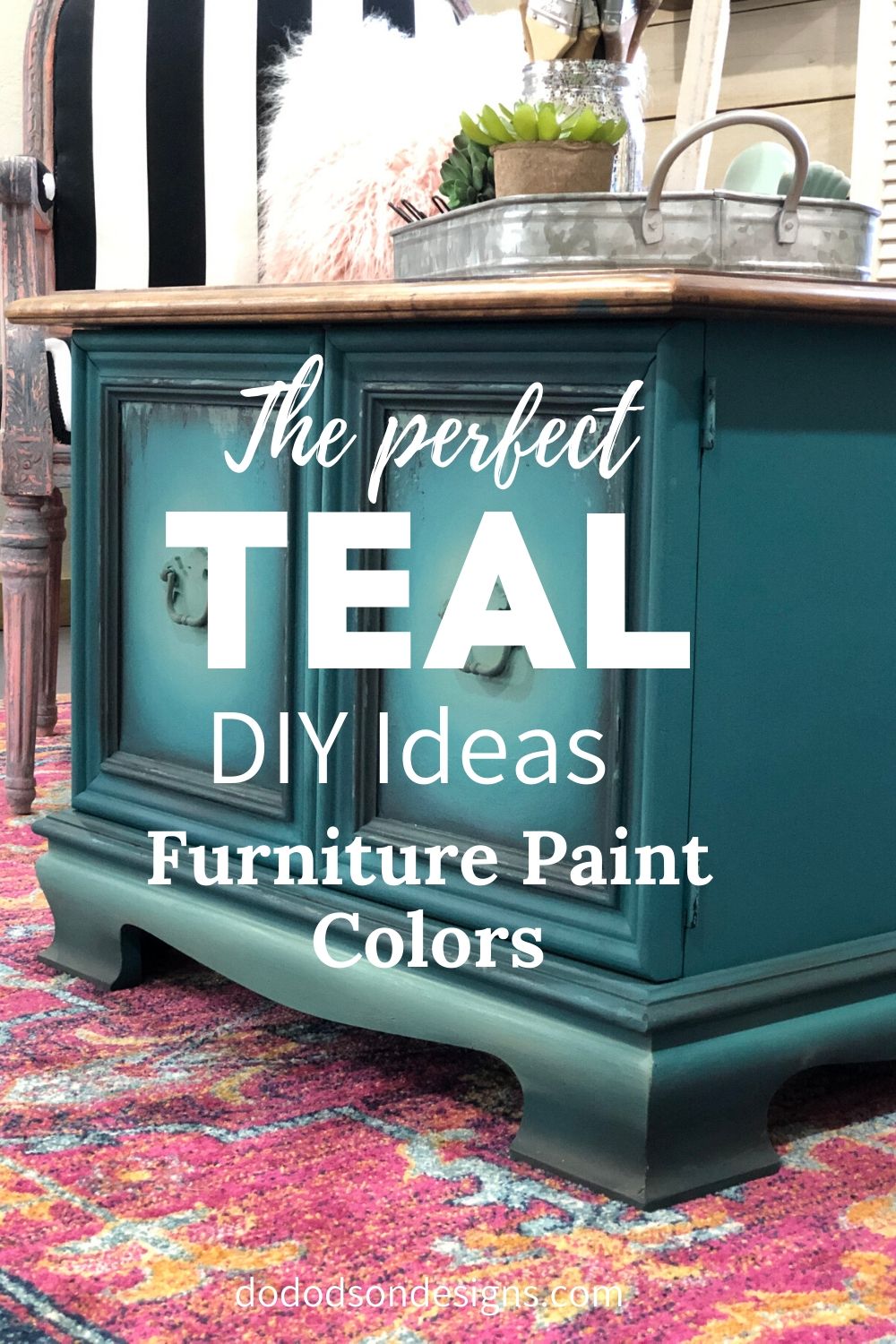 So, what do you do when you want a specific paint color and nothing you have pleases you? You mix your furniture paint colors! Dixie Belle Paint has 60 beautiful colors to choose from, and that's the perfect recipe for any color you can dream up.
This post contains a few affiliate links to help you find the products I use. You are not charged extra to use any of the links, but any income I make will be used for more fun projects! To see my full disclaimer, click here.
Before Mixing Furniture Paint Colors
This project started when I was asked by Dixie Belle Paint to do some custom color mixing with their paint. Of course, I said yes. I also said yes to doing a Facebook Live with the talented Tracey's Fancy. It took one phone call to seal the deal. What a sweetheart! It was meant to be. Two Granny furniture painters. What's not to love, right? Below is our Facebook LIVE if you want a few giggles. We had a good time. Later on in the post, I'll share her finished project with you as well.
Choosing The Wood Stain
The wood top was still in pretty good condition, except for a few dark spots across the top. After using CitriStrip and cleaning with Odorless Mineral Spirits, I stained it with Old Masters Dark Walnut Gel Stain. I applied Minwax Wipe-On Poly with a lint-free cotton cloth… a total of three coats. Each coat was allowed to dry with a light sanding of 220 grit sandpaper between the first 2 layers. The final layer was not sanded.

Furniture Paint Colors Recipe#1 TEAL
The first recipe I used was an equal 1:1 ratio of these two colors of Dixie Belle Mineral Paint.
These two furniture paint colors together created a beautiful teal. ♥
Furniture Paint Colors Recipe #2 MINT
The second recipe I used was an equal 1:1 ratio of Dixie Belle Mineral Paint's two colors.
These two furniture paint colors, when blended, created a beautiful mint color.
Custom Furniture Paint Colors

Furniture Paint Colors For A Modern Farmhouse Style
Tracey's Fancy Striped End table
Now for a REAL treat! That sweetheart fancy lady (Tracy Bellion) with Tracey's Fancy and her magical brush created this unique one-of-a-kind end table. I think we may be sisters from another mister! CLICK HERE to see the colors she mixed.
Hey, thanks for hanging out with me while I get my paint on! If you liked these makeovers, you would probably enjoy the color blending I did on another project. CLICK HERE to see more. Happy painting!
Until the next project… xo, Do